Folding and rotating 2-dimensional objects (nets) without aid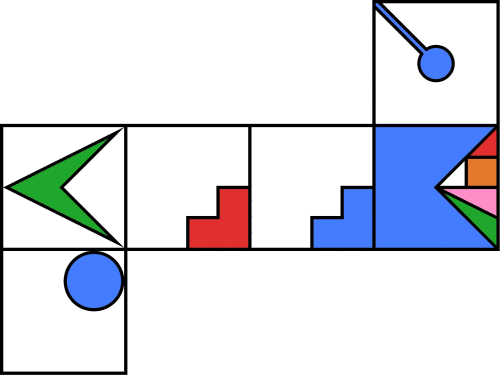 Example Question is displayed to the left.
This is one of the more tricky question types. Here you are provided with a 2 dimensional net which you must fold into a cube (in your mind of course) and select the correct cube from the list of possible answers. The nets can be given with any orientation forcing you to rotate as well as fold. Want to take a go at this question?