Have you recently graduated college or university? Many highly skilled jobs will ask you to sit a psychometric test as part of the candidate selection process. We've written some information below which should help you.
The graduate recruitment process
The graduate recruitment processes used by the top employers all share a common theme: test, test, test! It is no longer good enough to excel in interviews alone; you first need to pass a range of psychometric tests to assess your suitability to the role.

Aptitude Exercises was developed to help graduates like yourself and others who find themselves needing to complete these tests.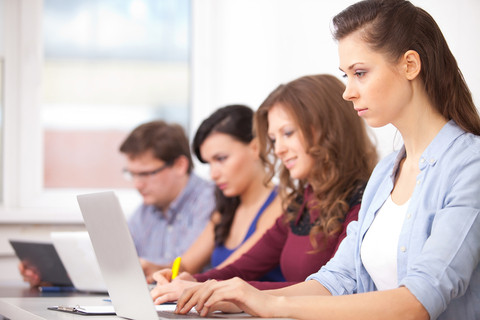 Relevant and up to date tests
We release regular updates to keep up to date with the latest tests employers put their graduate recruits through. Our specially designed systems offer an unbelievable number of unique questions, meaning it is extremely unlikely that you will get the same question twice.
As part of your recruitment process you are likely be asked to complete a series of online aptitude tests and then invited to complete another batch in an assessment centre. This means that you need to be able to complete these tests on your own without help! We offer a great variety of graduate tests in our test area.